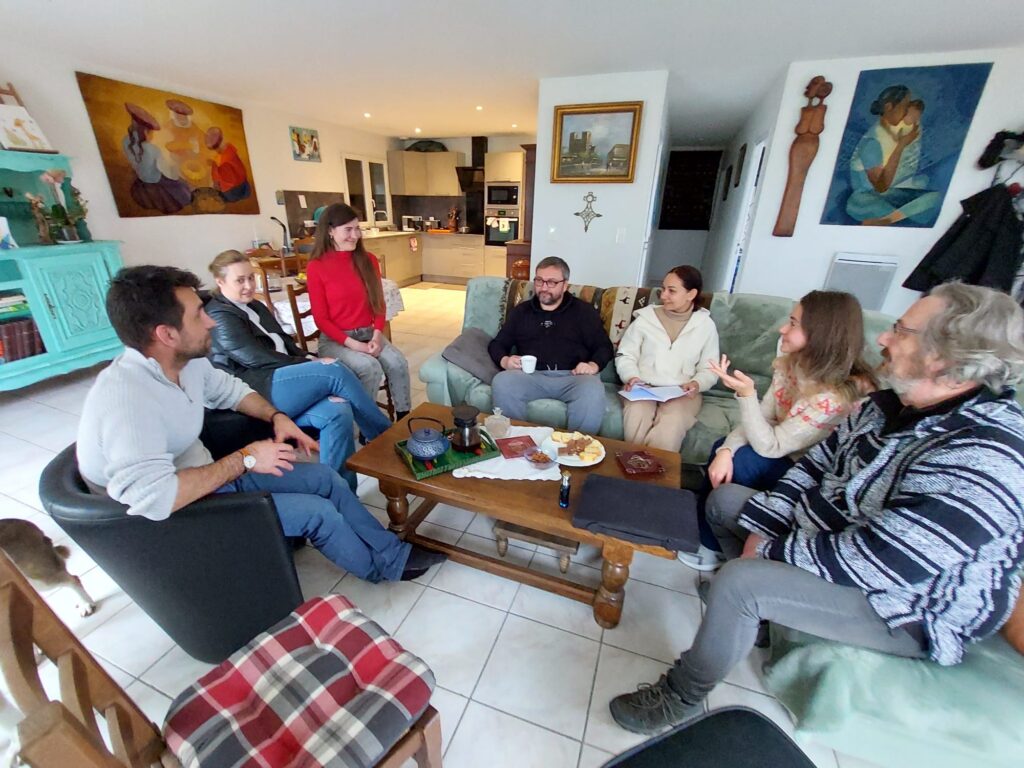 Since the end of January, we have been holding weekly speaking club meetings.
The purpose of the Humanitarian Chain speaking clubs is to offer Ukrainian refugees a
a friendly space to speak and learn the French language.
They also aim to promote the social integration of refugees in France with welcoming and
and cooperative French people.
All Ukrainians present in our region are welcome. Whatever the level of
of the French language, these meetings are useful. They allow to improve the fluency of speech
of speech, an acquisition of vocabulary but also to better hear this spoken French often
often not very academic.